MAKING TRACKS
Making Tracks is a pedestrian training scheme specifically for Year 6 students, which aims to develop their awareness of roads and traffic, enabling them to travel more safely to secondary school and beyond. It has been influenced by the Footsteps pedestrian skills programme and follows the same format as Footsteps.
This resource forms part of Buckinghamshire County Council's programme for travel training as part of the transition to secondary school, New Journey.
New Journey aims to provide year 6 students with:
An understanding of road safety;
Strategies to plan their journey to secondary school and beyond; and
The knowledge that their travel choices can affect the world around them.
Making Tracks is best used in conjunction with the New School, New Choices transition lesson, although it can be used independently.
In 2007, 1,601 children aged 0 – 11 were killed or seriously injured on our roads compared with 1,489 children aged 12 to 15.
The reason that the 12 – 15 age group is particularly vulnerable is probably due to the fact that they:
Make more and longer journeys with less adult supervision;
Probably put themselves into more risky situations;
Do not often find the safest place to cross, or look properly; and
May be distracted more often than younger children by their friends, mobile phones, and MP3 players.
Making Tracks has been developed to help resolve a number of these road safety concerns, aiming to:
Encourage pupils to think about roads and traffic;
Increase a pupil's knowledge and understanding through practical experience;
Improve their performance as pedestrians; and
Help pupils become more responsible for their own safety.

Setting up training
Tutors must receive Footsteps Pedestrian Skills training at a Buckinghamshire County Council course. A Tutor Training guide is available for approved tutors.
Pupils are taken into the local area with a volunteer tutor to observe the traffic and discuss road safety and challenges they will face moving on to secondary school. When they have successfully understood and demonstrated the concepts of Making Tracks, the pupil receives a certificate.
If you are interested in being a volunteer contact your Head Teacher or Bucks County Council's School Travel Advisor by filling out our contact form or by phone on 0845 3708090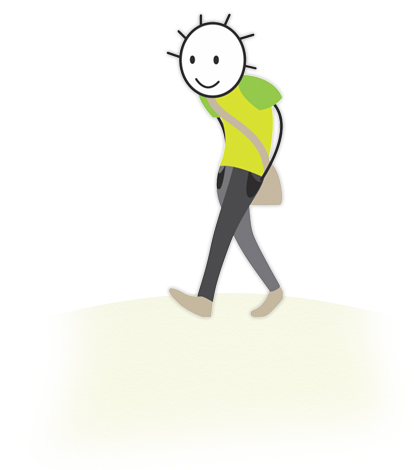 DOWNLOAD ATTACHMENTS
USEFUL LINKS