SPEEDING
Speed of traffic is often perceived as a problem near schools. There are schemes which you might like to consider if your school has a particular concern about speed of traffic near the school.
Community Speedwatch
Community Speedwatch is a traffic monitoring scheme that is co-ordinated by the Police and Buckinghamshire County Council but managed and run by volunteers in a community.
The volunteers are trained to use a detection device to monitor the speeds of vehicles travelling through their local area.
The registration number of speeding vehicles is recorded.
Warning letters are then sent out by the Police to the registered keepers stating that their vehicle has been reported as speeding. Locations for monitoring speed are selected from sites suggested by the community, based on where there is most local concern about speeding traffic, or the impact of speed.
Community Speedwatch can only operate in areas subject to a speed limit no greater than 40mph.
More information about the scheme can be found by following the link at the bottom of the page.
Temporary Speed Indication Devices
Temporary Speed Indication Devices (TSIDs) are temporary signs which detect how fast a vehicle is travelling. The devices also tell the driver of the vehicle how fast they are travelling. TSIDs are not only there as a deterrent for speeding but also as an educational measure to make drivers think about the speed they are travelling at.
An application for a Temporary Speed Indicator Device should be made via the Parish or Town Council (or local County Councillor in areas where no Parish or Town Council exists) to ensure local support for the request.
Make the Commitment
The Make the Commitment (MTC) campaign aims to tackle the problems caused by inappropriate and excessive speed in local communities. The campaign asks the motorist to make a personal written commitment to drive, or encourage others to drive, at an appropriate speed for the environment and road conditions and always within the legal speed limit; to practice 'safer speed behaviour'.
Signing up to MTC is a non-threatening opportunity for us all to review our behaviour and undertake to either keep to a sensible and legal speed ourselves or encourage others to do the same. There is no legal enforcement involved – It is simply a personal appeal to hearts and minds that with support we can help break the cycle of misery caused by excessive and inappropriate speed in the communities of Buckinghamshire.
An information pack is available for local groups, organisations, businesses and schools to promote MTC within their local communities.
If you think speed is an issue in your community, or nearby your school and would like to champion a local campaign please contact the Casualty Reduction Team for a copy of our campaign information pack giving details and guidance.
Schools can borrow free resources to promote the campaign, such as leaflets, posters, pop up displays and also includes an inflatable goalpost, ideal for summer fetes that is a focal point for a campaign promotion while raising funds for the school.
For more information call 0845 2302882 or email tfb@buckscc.gov.uk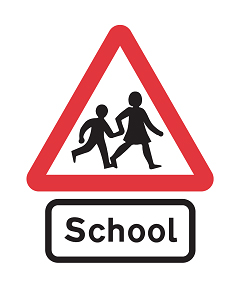 DOWNLOAD ATTACHMENTS
USEFUL LINKS